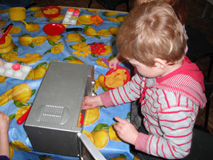 Stepping Stones Pre-School was registered in 1994, and is based at the Ascension Church hall in the Oldfield Park residential area of Bath. The aim of our pre-school is to provide a happy caring environment in which the children feel safe, happy and have fun. Through meeting our children's individual needs we aim for them to thrive, develop at their own pace and be ready to start school.
Stepping Stones Pre-School are members of the Early Years Partnership which enables us to accept funding for your children. The Early Years Development and Childcare Partnership will fund all children after the term they become three they will also fund some three-year-olds, according to set criteria. We are a registered charity (Registered Charity number 1083646), read more about how we fund the pre-school.
We take a maximum of 24 children per session, with the adult:child ratio of 1:8. We have a highly qualified staff comprising of 4 dedicated members. Staff are involved in regular training sessions to update their skills. There is always a trained first aider on site.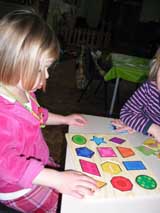 If you have any further questions, please contact us.
Here's the latest OFSTED report for Stepping Stones Pre-School.