In the Press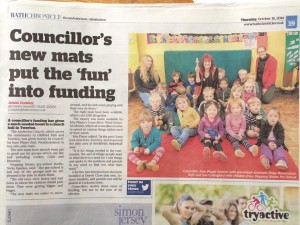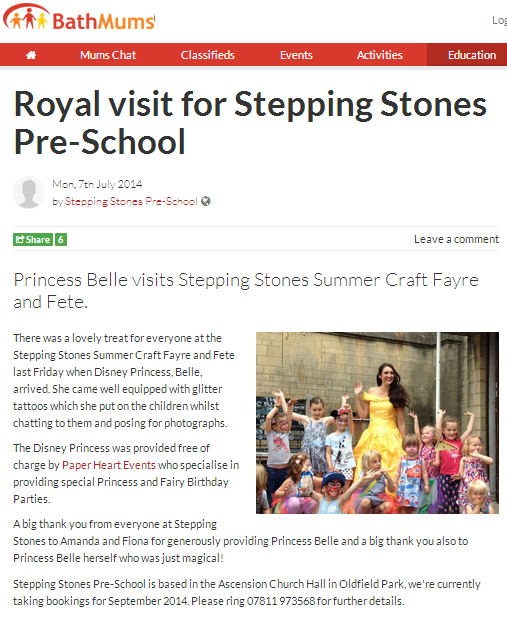 "Sam has really enjoyed his time at Stepping Stones and you have made his time with you special. I can't quite believe how much he has grown and developed with you and I feel he is really ready for school."
Sam's mum, July 2014
"Thank you so much for all you've done for Beth this year and especially for all your love, care and kindness, which has helped her to settle and be so happy this year. We recognise that you all go above and beyond and we are so grateful for each of you."
Beth's mum, July 2014
"Thank you for a brilliant year at Stepping Stones. I have been really happy here, enjoyed all my play time and activities, found a best friend and made lots of other friends too. You have looked after me really well, and I will miss you all."
Harry, July 2014
"Thank you for making Lana's year at Stepping Stones such a happy one. Your kindness and warmth has made this a really special time for us as a family and we really appreciate everything that you have done!"
Lana's mum, July 2014
"To all the wonderful Stepping Stones staff, a big thank you for showing Lucy a wonderful time at Stepping Stones – she's enjoyed it very much!"
Lucy's mum, July 2014
"You guys are a true inspiration and it is apparent that you all love the children so much.
You have created such a loving atmosphere at the Pre-School.  You may not quite be truly aware of the extent of this but every visitor feels it when they are at the school.  The loving and caring environment you have is every parent's priority for their children because everything flows from this."
Lucas's mum, July 2013
"Stepping Stones is truly a wonderful Pre-School, the best.  I thank you so much for everything you have done. You really all have been wonderful and I couldn't have wanted any better.  You have all been so kind and understanding and patient.  My daughter has come on loads and is so much more confident.  I thank you for all your support."
Ria's mum, July 2013
"My daughter has had a lovely 18 months and is now well prepared for school.  You have always shown her love, care and patience which I am grateful for."
Sarah's mum, July 2013
"Thank you all so much for your love, kindness, patience and care towards my son and I.  With your exceptional understanding Ben now loves and looks forward to being with you very much at Stepping Stones."
Ben's mum, July 2013
Stepping Stones Questionnaire Results
Thank you to those who completed the recent annual Parent Questionnaire: we always find your comments and feedback useful.  Our responses are highlighted in blue.
Please note that updates and news are sent out to current parents via email.
If you would like to find out more about Stepping Stones please contact us on 07811 973568 or steppingstonespre1907@gmail.com
The previous academic year's newsletters can be found in the Archive.